Keloid Scar in Chiangmai
---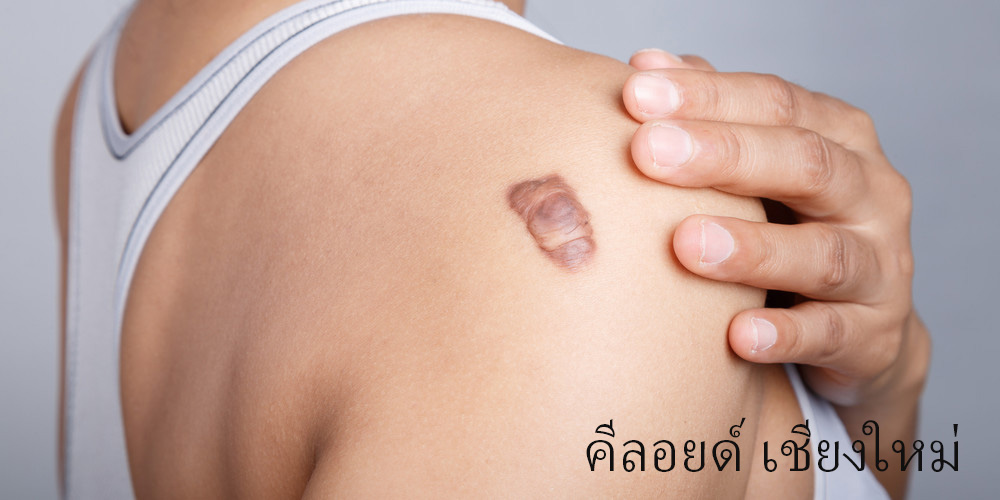 Keloid Scar in Chiangmai
Keloid Scar in Chiangmai
When skin is injured, fibrous tissue called scar tissue forms over the wound to repair and protect the injury. In some cases, extra scar tissue grows, forming smooth, hard growths called keloids.
Keloids can be much larger than the original wound. They're most commonly found on the chest, shoulders, earlobes, and cheeks. However, keloids can affect any part of the body.
Although keloids aren't harmful to your health, they may create cosmetic concerns.
Laser treatment for keloidsFor certain types of scars (including some keloids), your doctor may recommend laser treatment. This treatment resurfaces the keloid and surrounding skin with high beams of light in an effort to create a smoother, more toned appearance.
However, there's a risk that laser treatment can make your keloids worse by causing increased scarring and redness. While these side effects are sometimes better than the original scar, you may still expect there to be some form of scarring. Laser treatment is used for other types of skin scarring, all with similar benefits and risks.