Cellulite on thigh Treatments Chiang Mai
---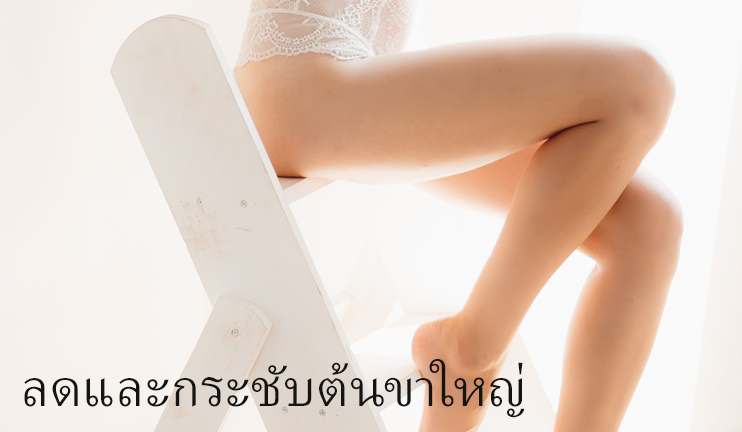 Cellulite on thigh Treatments
Cellulite on thigh Treatments
Cellulite is the dimpled-looking skin that commonly occurs in the thigh region. It forms when fatty tissue deep in the skin pushes up against connective tissue.
It's estimated that more than 85 percent of all women 21 years and older have cellulite. It's not as common in men.
Cellulite can develop on the thighs because the area naturally has more fatty tissue. Other risk factors for the development of cellulite include:
age

estrogen

family history

tissue inflammation

increased fatty tissue caused by weight gain

loss of collagen

poor circulation (a common issue in the legs)

poor lymphatic drainage

thinning epidermis (outer layer of skin)
In terms of your overall health, there's nothing wrong with having cellulite. However, many people wish to reduce its appearance.
There are a number of home remedies and exercises that promise to do just that, but the key is to determine whether these solutions really live up to the hype.
Surgical Treatments
If you choose to undergo surgery for thinner thighs, your choices include liposuction or a combination of treatments called a thigh lift.
Liposuction
The surgical removal of fat, or liposuction, is an effective treatment for many people who want to reduce thigh fat.  There have been new variations of liposuction (such as smart lipo or micro-laser lipo) that promise quick results with minimal downtime.
Thigh Lift
A thigh lift or thighplasty involves several different procedures to get the best result. It may involve excising (cutting) and lifting the skin, and performing liposuction to remove excess fat. The procedure is typically used for patients who have undergone significant weight loss and have excess skin (loose hanging skin) in the thigh area.
Even though these treatments are likely to be effective at reducing your thigh fat, the procedures are expensive and carry some risk. Risks of undergoing liposuction include complications such as pain, swelling, excessive bleeding, and changes in skin sensation. It is also possible to get an asymmetric (uneven) result.
Medical Treatment
If you don't want to go under the knife for leaner legs, there are several body sculpting treatments from which to choose. These treatments are still performed by medical professionals in a clinical setting. Most use cooling methods (cryolipolysis), lasers (heat), or ultrasound to reduce fat in specific, targeted areas such as the thighs.
SculpSure (FDA-cleared light-based body contouring): A flat non-suction applicator delivers a hyperthermic laser to the inner or outer thighs followed by a cooling treatment. In the weeks following the procedure, fat cells in the treated area die off. Patients may begin to see results as early as 6 weeks after treatment, but it may take up to 12 weeks to get the full effect. Treatments usually last about 25 minutes, and you may experience tingling in the treated area during the procedure. Some patients also experience bruising. The total cost of treatment will depend on the number of applicators used and the number of treatments required.
Coolsculpting
Coolsculpting is an FDA-cleared cryolipolysis procedure. This fat-freezing method uses suction with controlled cooling to destroy fat cells. Each treatment generally takes an hour or less, and you may experience mild discomfort from the suction applicator from the intense cooling.
Some patients also experience bruising or stiffness in the treated area.