IV Vitamin therapy for whitening skin
---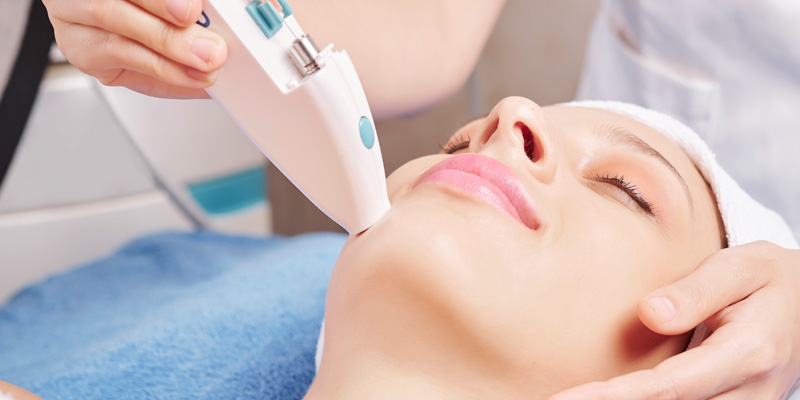 IV Vitamin therapy for whitening skin

IV Drips: Skin-Lightening, Vitamin B12, & Slim Boosting
Intravenous (IV) Injections is a method to deliver formulas directly into the body through the veins to provide patients with instant results and improvements to the skin and body. Our IV treatments come in three different formulas to meet all your beauty concerns, we provide "Whitening drips", "Vitamin drips", and "Slim Boosting drips"

Glutathione for skin whitening effects
Glutathione is a potent and powerful antioxidant that has multiple anti-aging benefits including glowing skin, lighter skin, removal of blemishes, improved acne symptoms, improved skin quality, collagen production and more. It is found that increase glutathione interacts with melanin production, the main pigment resulting in pigmentation of the skin and darker skin tone. Melanocytes convert an amino acid called tyrosine into melanin using an enzyme called tyrosinase. Glutathione inhibits tyrosinase glycosylation and thus blocks the production of melanin and skin pigmentation.
Our bodies naturally produce glutathione but oral consumption of glutathione pills or tablets have not been found to dramatically increase glutathione levels in our bodies. IV Glutathione therapy for skin lightening usually involves weekly intravenous administration of glutathione ranging from eight to ten sessions for desired results. Every person is different and has a different skin tone and skin pigmentation and thus results and treatment required varies.
IV Glutathione and IV Vitamin C for skin whitening
Numerous articles and publications have shown the health benefits of vitamin c for the body and skin specifically. Vitamin C also inhibits the enzyme tyrosinase and thus also decreases the production of melanin. IV therapy for skin lightening can combine vitamin c with glutathione for a more potent skin whitening effect. Besides vitamin c and skin whitening effects, vitamin c helps repair damaged skin, helps collagen production, fights redness and inflammation, increases the elasticity of the skin, resulting in younger and more youthful skin and appearance. As mentioned glutathione has many health benefits including supporting the central nervous system, eliminating toxins from the body, detoxifying the body, improving liver function, improving respiratory conditions and more.

Benefits of Skin Lightening IV
Skin lightening IV uses "glutathione" to detoxify and augment cellular health. The procedure helps lighten and reinvigorate skin using the powerful antioxidant in a controlled manner. Glutathione is administered directly into the target area(s) to maximize absorption.
A patient's skin color is reliant on the generation of melanin. Skin lightening IV helps control and inhibits the production of melanin. Without this nutrient, the skin will continue to darken, as the concentration of pigmentation remains heightened. Melanin is produced by melanocytes and has to be managed to lighten the skin effectively. This treatment assists patients in doing so and lightens the skin.

Benefits of Skin Lightening IV include:
- Lighter Skin
- Increased Production of Collagen
- Elimination of Skin Blemishes
- Removal of Acne
- Reduction of Wrinkles or Fine Lines
- Enhanced Appearance and Texture of Skin
- Improved Skin Elasticity (Collagen Production)
Patients will see a noticeable change in the skin's condition post-procedure, as the treatment is exceedingly resourceful. The specialist will help determine the skin's response to the treatment before cultivating a seamless recovery plan.
A patient can expect to see results within a few weeks of their first session. The skin will begin to lighten, glow, and appear healthier. For patients with acne (active or scars), a noticeable change will appear as everything clears up. Remember, Skin Lightening IV is an internal treatment and will work as the nutrients empower your body.
All treatments are customized based on the patient's pre-procedure expectations. The specialist will determine the patient's goals and set up a plan to line up with those expectations. Skin Lightening IV is a resourceful solution and will not lead to inefficient results. The results will be easy to the eye and will not give off a bleached appearance from any angle. The specialists are refined professionals with years of experience ensuring your results are subtle but beautiful.
Treatment
IV treatment requires intravenous treatments with multiple 30-minute sessions. These sessions are performed based on the patient's requirements and goals. In general, Skin lightening IV of 10 sessions will help lighten the skin by 1-3 shades. Vitamin drips and Slim boosting drips will have apparent results in 1 -5 treatments. We recommend all patients to continuously engage in IV injections for the maximal results. Once again, these results may vary and it's important to speak to a specialist about your specific case.

Longevity of Results
The results will vary but most will notice a changes for at least a year or permanently. Some will see results different from this period depending on the responses of their skin and body.
To maintain results, it's recommended to visit the clinic and receive additional treatment at least once a month for optimal results and value.
For patients who smoke, drink alcohol, or have a poor diet, it's important to maintain a regular treatment schedule for suitable results. A specialist will help pinpoint the best plan for your needs.
To begin treatment with our leading clinic, please call in and book your consultation as soon as possible. The no-obligation consultation is a one-step solution for all your beauty concerns. Let this clinic guide you towards fresher, healthier skin.