10 Mistakes You Might Be Making If You Have Thin Hair
---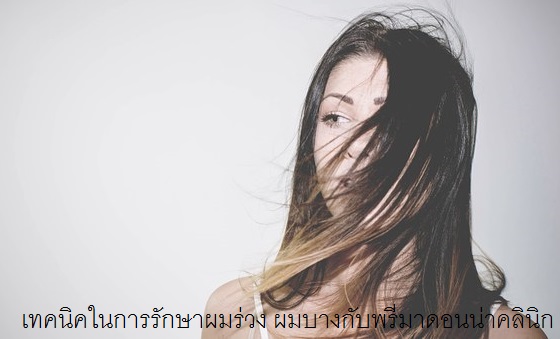 10 Mistakes You Might Be Making If You Have Thin Hair
10 Mistakes You Might Be Making If You Have Thin Hair
1. Pulling hair back tightly when wet
It can be tempting, especially when you're in a rush to throw your hair back in a ponytail just minutes after hopping out of the shower. But doing so can cause serious damage, especially to thin strands. "Hair over stretches when it is wet, so pulling it up in a hair tie when in this state can cause added stress on the hair and can pull out hair or break the hair," says Lindsay Victoria, Master Stylist at Spoke & Weal in Los Angeles.
"If you need to tie it back when wet, use a gentle scrunchie with a wide elastic band, like Silk Scrunchies by slip, or even a clip, but avoid anything too tight," she recommends.
2. Using too much hair oil
A hair oil might make your hair feel nice, but it's not recommended for individuals with thin hair since it is typically too heavy and leads to the strands becoming flat and stuck to the scalp, explains Victoria. Instead, she recommends using a deep conditioning treatment, like Briogeo's Don't Despair, Repair! Deep Conditioning Mask to achieve healthy hair, and to avoid using hair oils when styling.
3. Not using styling products
Finding the right styling product that can create thickness and volume is monumental for those with thinning hair, according to Victoria. "If you want to make your hair look and feel thicker, it's best to use a volumizing or thickening spray, like R+Co's DALLAS Thickening Spray, before blow-drying," she says. "If you wash and go, your hair may feel lifeless," she notes.
Related read: How to blow-dry your hair according to your hair type.
4. Avoiding color
While you probably have the best intentions in your mission to not color your hair, you might be surprised to learn that adding a little color can do wonders for enhancing thickness. "Oftentimes when you color your hair or add highlights, you will give the illusion of fuller hair just by creating a contrast of shadows and lightness," says Victoria. "You will also physically plump the cuticle creating fuller, thicker hair," she adds.
Related read: What's the best hair color for my skin tone?
5. Not using a conditioner
If you're avoiding using conditioner at all cost for fear that your hair will become too flat, think again. Just like your face, your scalp needs moisture too. However, Kali Ferrara, senior colorist at the Roy Teeluck Salon in New York City, points out that it's important for those with thinning hair to make sure they're purchasing the correct type of conditioner for their hair type. "A volumizing conditioner, like R+Co's DALLAS Thickening Conditioner, is formulated to work with limp and thin hairs to get the ultimate amount of body out of each hair strand," she says.
6. Overwashing your hair
If your hair is thin and fragile, it's best to avoid washing it every day. "The consistency of washing your hair daily can thin and dry it, making it extremely brittle," says Rivera. "Dry shampoo is a great supplement in between washes to avoid breakage," he adds. His go-to product? Alterna's Caviar Sheer Dry Shampoo. Along with giving the illusion of freshly washed hair, Rivera recommends this product because a powder form will add more volume to thin hair and blends well into lighter strands.
7. Not taking multivitamins that promote hair growth
Something as simple as being deficient in vitamins could cause hair loss, warns Ferrera. That's why he recommends a hair, skin and nail vitamin, like biotin, to all his clients, especially to those who are experiencing hair loss. "Hair is often a reflection of something that is going on inside of your body and sometimes you just need to make sure you're taking care of yourself," he adds.
Related read: What happened when we tried these top-rated hair growth products.
8. Overusing a cover-up powder
To cover up any areas of your scalp that may be thinning or totally bald, many people use powders meant to mimic the look of hair. "This is a colored fiber that you shake onto the scalp to create thickness around the hair shaft and a powdery fiber substance lays on your scalp," explains Penny James, IAT-certified trichologist and owner of Penny James Salon in New York City. "If this is repeated every day for months and years, your follicle will get very clogged and suffocate, creating more hair loss," she notes. Instead, she recommends using it once or twice a week at most.
9. Overusing hair extensions
Extensions might instantly give you the thicker, fuller hair you're looking for, but, over time, they put a lot of strain on the hairs which the extensions are attached to, which causes scarring alopecia, warns James. "The key is to change up your hairstyle every three months, so you can give your hair and scalp a much-needed break," she says.
10. Avoiding haircuts
Even for those with thinning hair, it's better to get a haircut on a regular basis and strengthen your ends than to visit the salon only a few times each year. "Regular cleanups will give you healthy hair and having clean, crisp ends give you the look of fuller hair," says Victoria.