Laser Keloids Scar Treatment in Chiangmai
---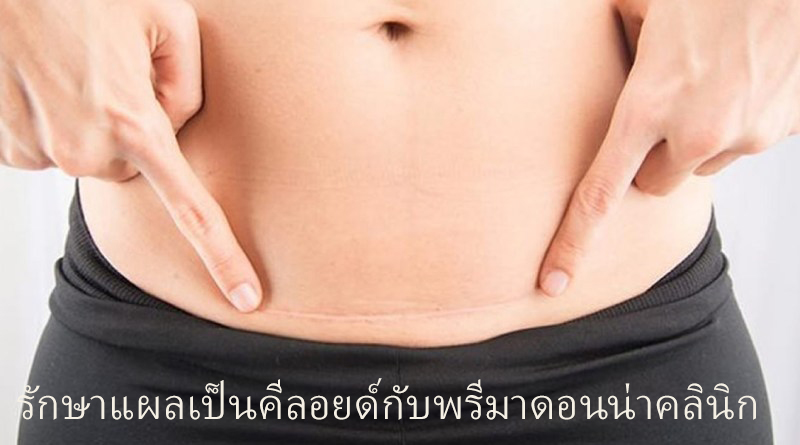 Laser Keloids Scar Treatment in Chiangmai
Laser Keloids Scar Treatment in Chiangmai
A scar is an unpleasant reminder of a healthy body process, created when your skin repairs a wound caused by an accident, infection, inflammation, or surgery. Scars vary in shape and size. They may start out red and thick and fade over time, or turn flat, sunken, or lumpy — leading you to wonder about cosmetic procedures to eliminate them.
Laser Scar Treatment Resurfacing
In this treatment, dermatologists use a high-powered laser to remove the top layer of skin that has been scarred. The laser also penetrates to the skin's middle layers, tightening and smoothing the skin.
Laser resurfacing is performed on an outpatient basis in a doctor's office or skin laser clinic, and usually takes one to two hours. Goggles protect your eyes from the laser's bright light during the procedure, and you'll be given a local anesthetic for the pain and twilight sedation — you're not "out," but you are sedated. The dermatologist will run the laser, which resembles a handheld wand, over the scar to remove the damaged skin cells. Each pass of the wand will remove more cells.
There are two types of lasers used for skin resurfacing, each with their own pros and cons:
CO2 laser is a powerful laser that penetrates deeply into the skin and is better at removing thicker and deeper scars. As a consequence, recovery time is long, usually about two weeks. The procedure also can be painful.
Erbium: YAG laser is less powerful than the CO2 laser and is most often used to treat shallow scars. You'll need less anesthetic and sedation when you undergo laser scar removal with this laser, and your recovery time is faster, about a week.