Skin Tags in Chiangmai
---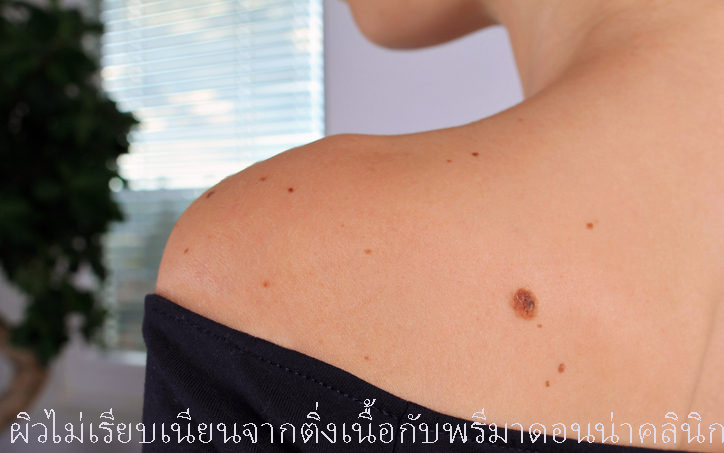 Skin Tags in Chiangmai
Skin Tags in Chiangmai
Skin tags are soft, benign growths that usually form within the skin folds of your neck, armpits, breasts, groin area, and eyelids. These growths are loose collagen fibers that become lodged inside thicker areas of the skin. It's unclear exactly what causes skin tags, but they may develop from friction or skin rubbing against skin. One study Trusted Source found a link between skin tags and obesity and type 2 diabetes. Hormonal changes in pregnancy may also contribute to skin tags.
These skin lesions are usually harmless, but they can be painful when snagged by jewelry or clothing. If you're tired of these annoying growths, relief is available. Here's a look at a few home remedies, over-the-counter products, and surgical options to get rid of skin tags.
If you don't feel comfortable removing a skin tag yourself, see your family doctor or a dermatologist. After numbing the area with local anesthesia, your doctor may perform one of the following procedures based on the size and location of the lesion.
cauterization — uses heat to close a wound or remove a growth from the body

cryosurgery

— involves spraying a small amount of liquid nitrogen over the skin tag, which freezes off the growth

surgery — involves snipping off the skin tag at its base using surgical scissors; size and location of the skin tag will determine the need for stitches
These are noncancerous growths, but if a skin tag is atypical or looks suspicious, your doctor may perform a biopsy as a precaution.