Face Lifting in Chiangmai
---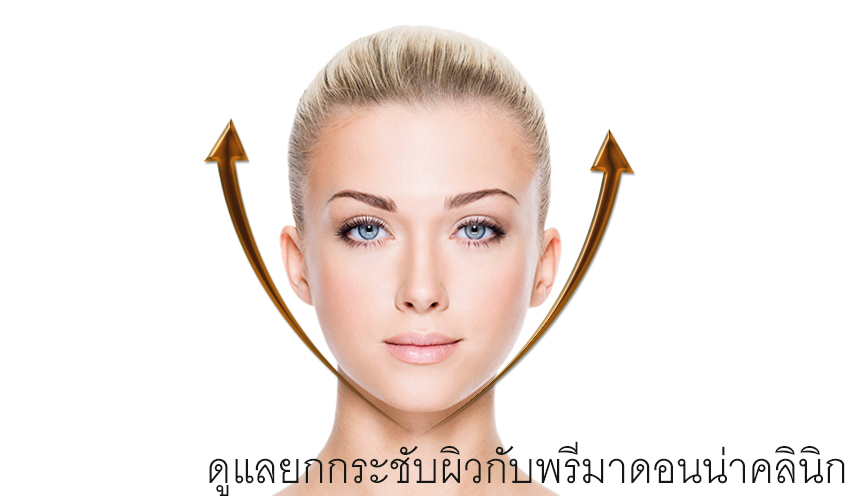 Face Lifting in Chiangmai
Face Lifting in Chiangmai
A face-lift (rhytidectomy) is a cosmetic surgical procedure to create a younger appearance in your face. The procedure can reduce the sagging or folds of skin on the cheeks and jawline and other changes in the shape of your face that occur with age.
During a face-lift, a flap of skin on each side of the face is pulled back, and tissues below the skin are surgically altered to return the contour of the face to a more youthful shape. Before the flap is sutured closed, excess skin is removed.
A neck lift (platysmaplasty) is often done as part of a face-lift to reduce fat deposits and sagging skin on the neck.
A face-lift won't decrease fine creases or wrinkles in your skin or damage from sun exposure. Other cosmetic procedures can address the appearance or quality of the skin itself.
Ultherapy is the only non-invasive treatment cleared by the FDA for lifting the skin on the neck, chin, and brow, and improving lines and wrinkles on the décolletage
Ultherapy is a proven treatment with a well-established safety profile. It is currently marketed worldwide in more than 75 countries, with over 1.5 million treatments performed globally to date. In addition, ultrasound energy has a proven track record, with use in the field of medicine for more than 50 years.
Ultherapy treats the deep foundational layer addressed in cosmetic surgery, but won't duplicate the results of a surgical facelift. Ultherapy is a great alternative, however, especially for those not ready for surgery.