Ulthera Treatment in Chiangmai
---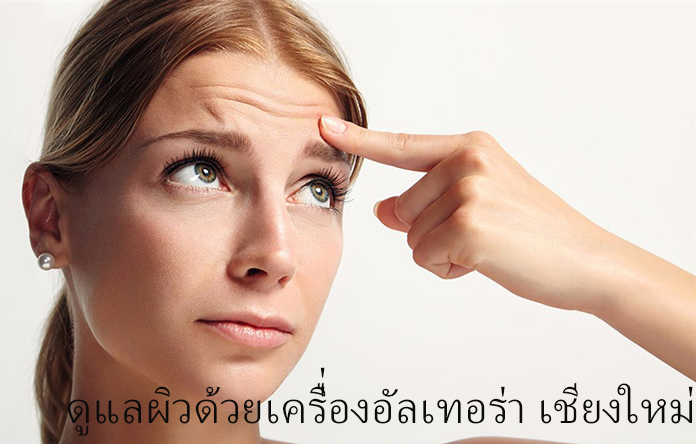 Ulthera Treatment in Chiangmai
Ulthera Treatment in Chiangmai
What is Ultherapy?
Ultherapy is a nonsurgical alternative to a facelift. It's used to counteract signs of aging like skin sagging and wrinkles on the face, neck, and chest as well as drooping of the brow area. The FDA-cleared technology stimulates collagen production, which should create a more youthful look overall.
The popularity of nonsurgical skin tightening procedures such as Ultherapy has been consistently growing over the past several years, with an 11.6 percent increase from 2015 to 2016.
How does Ultherapy work?
Ultherapy targets areas beneath the skin with focused ultrasound energy, using the right temperature to support collagen regeneration. The heat energy from the applicator is aimed at different depths, affecting three layers:
muscle

skin

superficial wrinkles
The ultrasound energy stimulates collagen and elastic tissue, which should result in firmer skin, less sagging, and fewer wrinkles.
Target areas for Ultherapy
It's used most commonly on the face, neck, and chest. Other target areas include:
eyebrows

under the chin

décolletage (chest area)
Custom treatment plans should be discussed during your consultation with an Ultherapy provider.
What to expect after Ultherapy
There is usually no downtime associated with Ultherapy. Regular activities such as work, exercise, or socializing can be resumed immediately after treatment.
You can start noticing the first results of Ultherapy within a few days, depending on your body's ability to produce new collagen. Improvement typically continues for up to three months. The results will last as long as your body continues to produce new collagen and until the natural aging process takes over again. Based on your skin's response to Ultherapy, you can decide if additional sessions are necessary.